Well, the twins decided not to wait the extra week and a half for their scheduled c-section. At about 8:30-9pm on Sat I was laying in bed when I felt my water break. I got dressed, finished packing my bag and called my mom to come watch the kids so we could head to the hospital. We got to the hospital at about 10 and they hooked up to the monitors, confirmed my water had broken and started calling in the OR staff. At 11:54pm Taryn Grace was born screaming her little head off. She weighed 5lbs 12oz and 19 1/2 inches long. She was followed by her brother Asher Nathan at 11:56pm weighing 6lbs 3oz and 19 inches long. They're both doing really well. The pediatrician actually thinks they were 37 weeks instead of 36 because they are doing so well. My due date had been pushed back after my first ultrasound so, now they think my original date was correct.
Kaden is very interested in the babies and has been getting a little upset when they cry. He kept asking when I was coming home and telling me he missed me. I don't think Micah even realizes the babies exists, he really couldn't careless.

This is a terrible picture but I really wanted a belly pic. It was taken after my water broke, I had already gone to bed for the night. No makeup and bed head. Nice!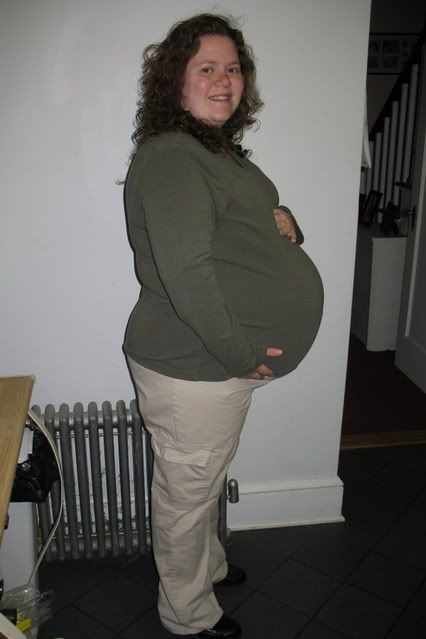 I was huge!!!!!

Here's what I looked like when I was 9 months pregnant with Micah. I thought I was huge then because I was soooo much bigger then I was with Kaden.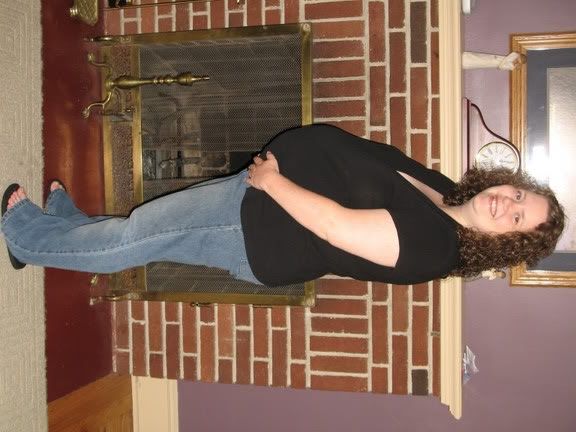 Shaun in his scrubs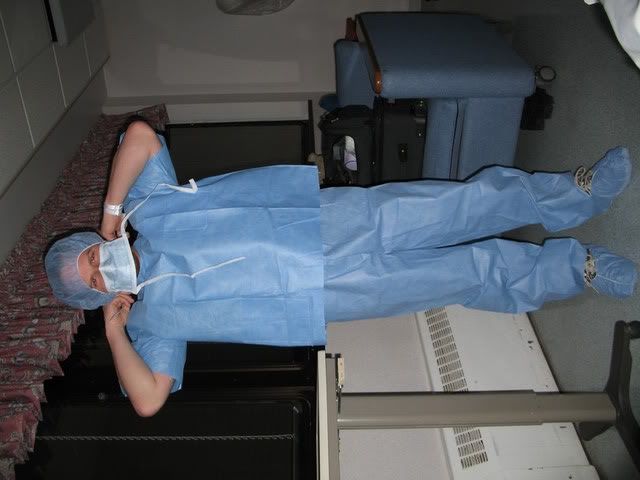 I got the boys shirts that say "I'm the big brother of twins" with there name and the names of the babies. The pictures aren't very good, they would stop moving.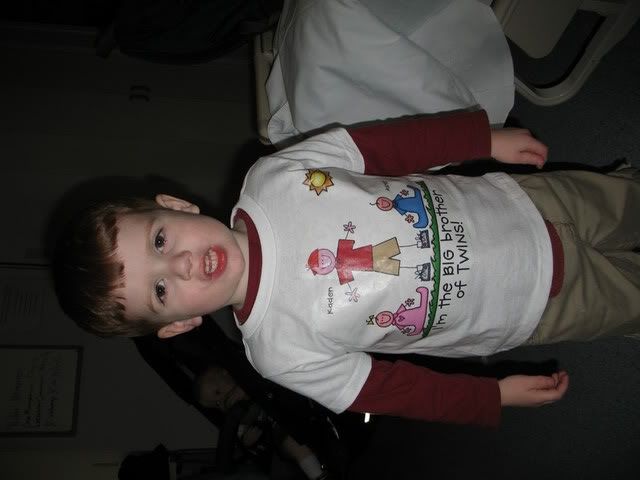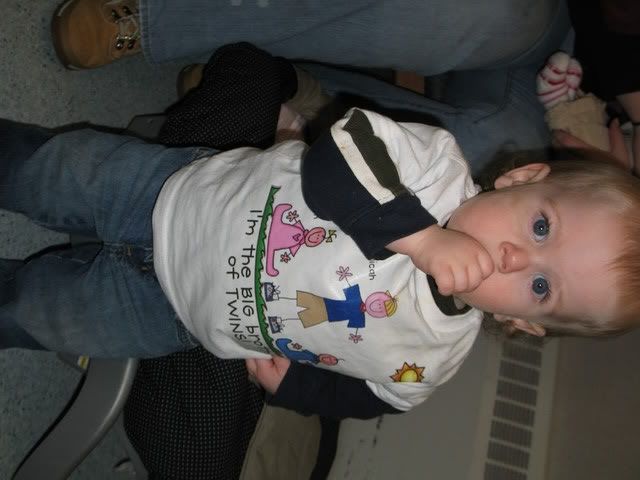 Taryn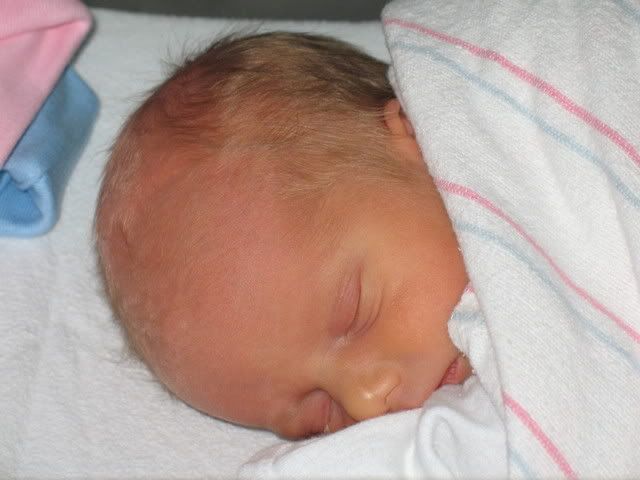 Asher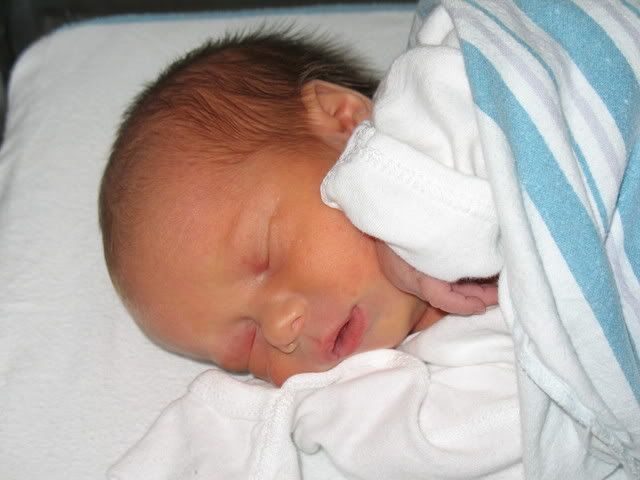 The two of them.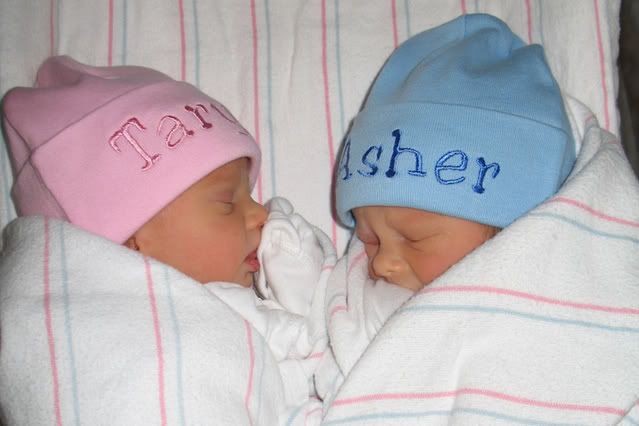 Asher looks huge in this picture but he's just the one closest to the camera.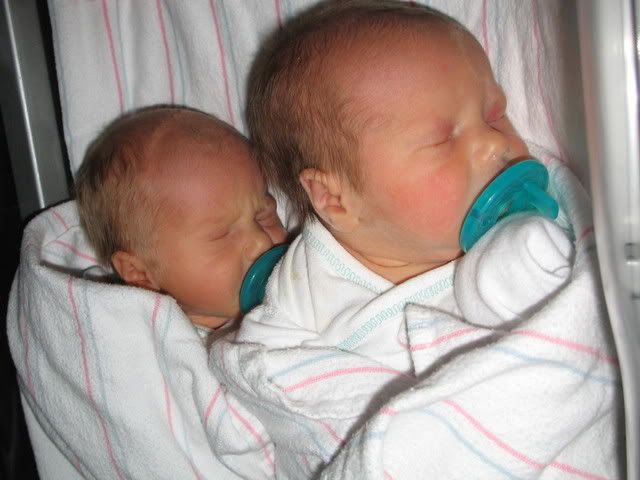 These outfits were newborn sized and they were HUGE!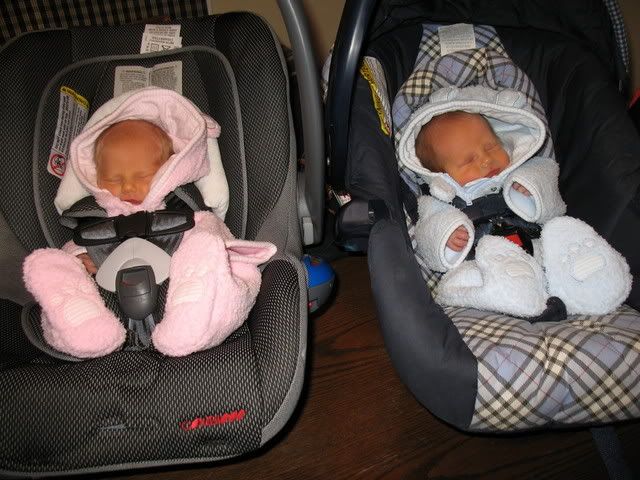 Micah checking out the babies for the first time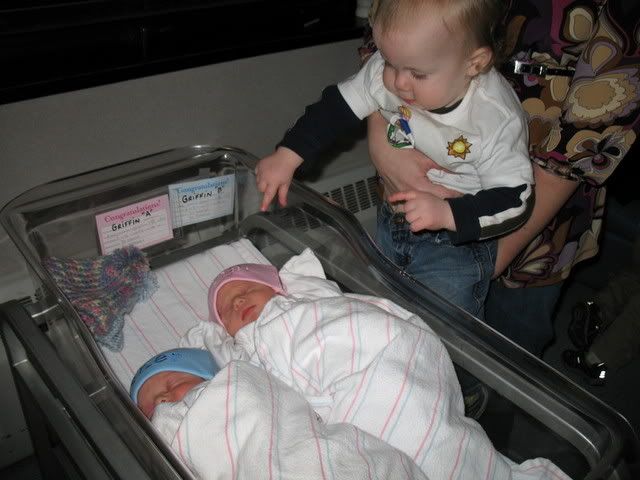 Here's what the boys looked like at birth