Well like I said in my last post we spent the weekend in Lake George and aside from the broken bone we had a good time. Here's the pictures...

When we first got there we took Kaden to Gooney Golf.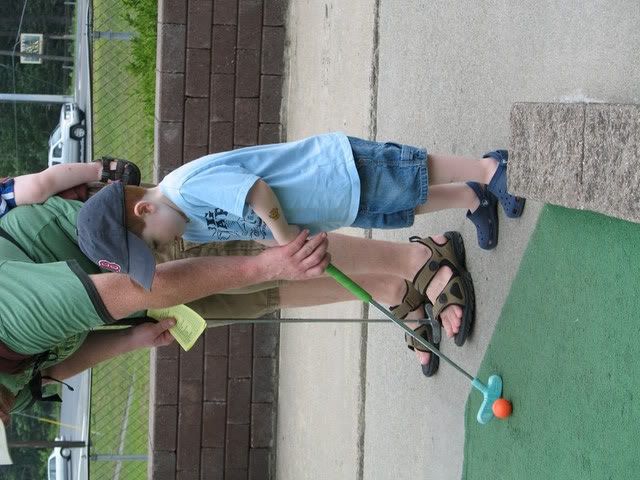 This picture cracks me up. It pretty much sums up the balancing act that comes with having multiple children.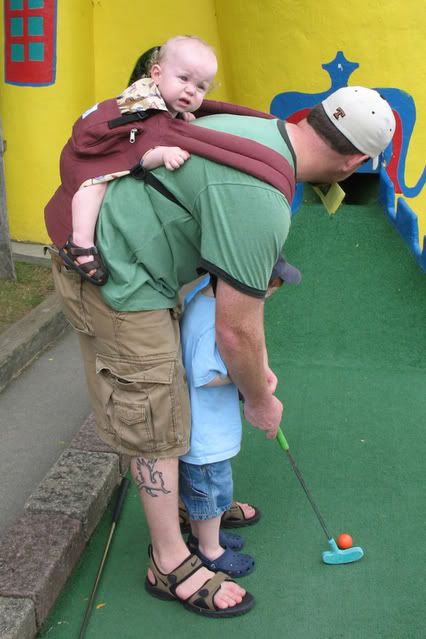 Then, we went and walked around on the strip for a while. Here's the boys checking out the boats out on the lake.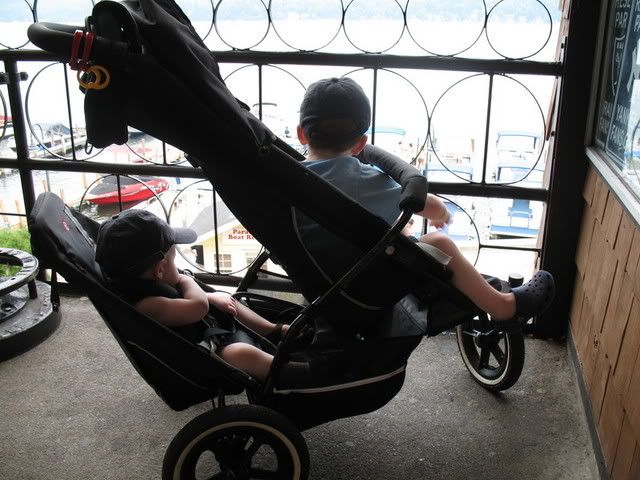 Kaden and Daddy checking out the ducks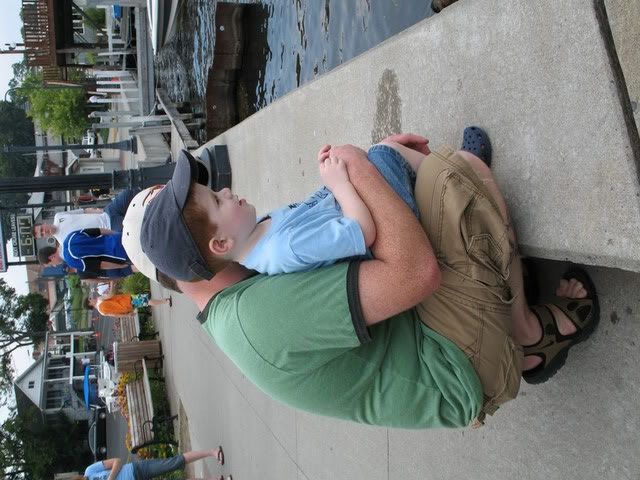 Kaden got another tattoo. He pick it out himself. It couldn't be more fitting. Haha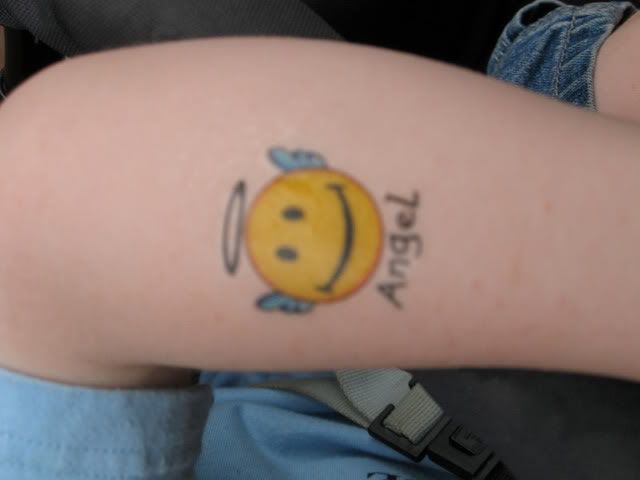 Then, we went back to the hotel pool.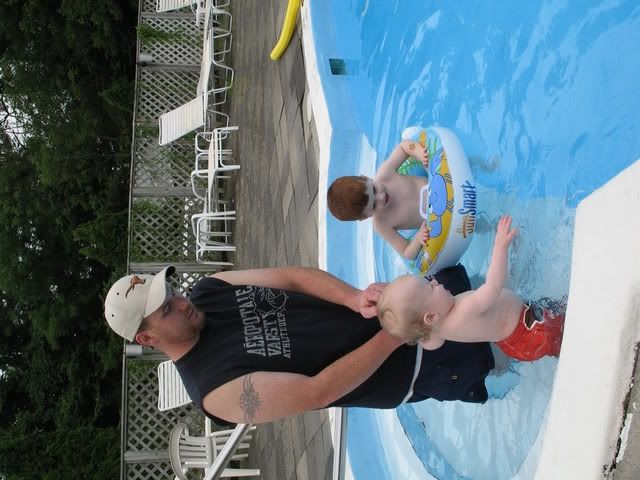 The following morning we headed off for our infamous day at The Great Escape.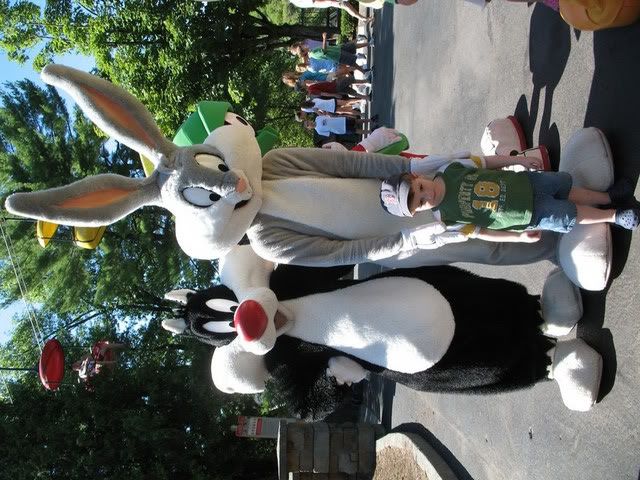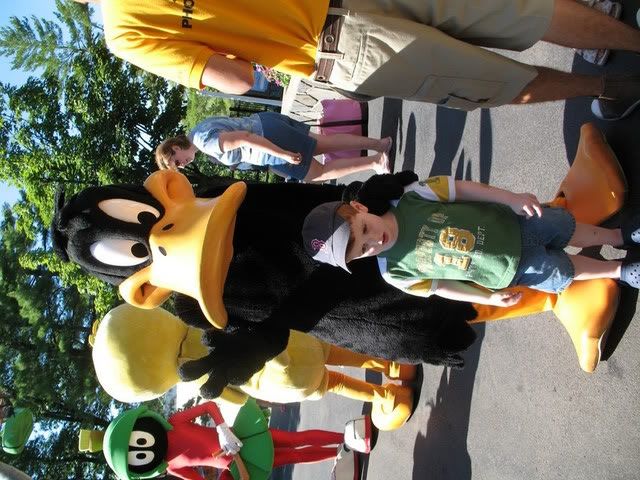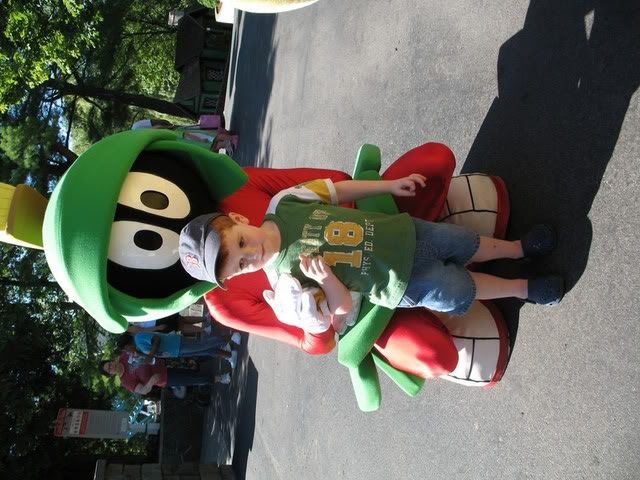 He loves the jail...should I be nervous?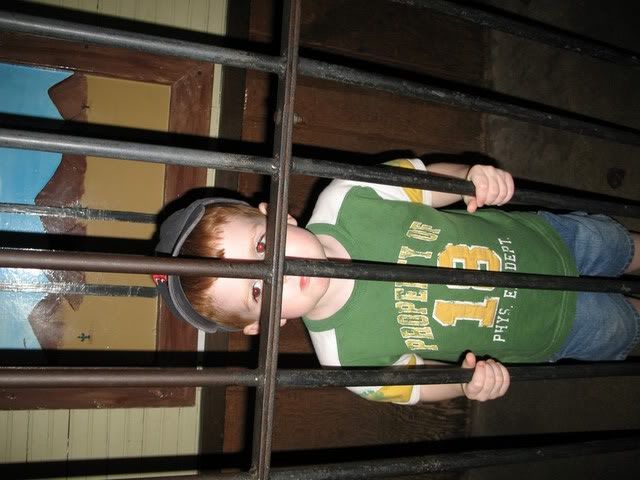 My little card shark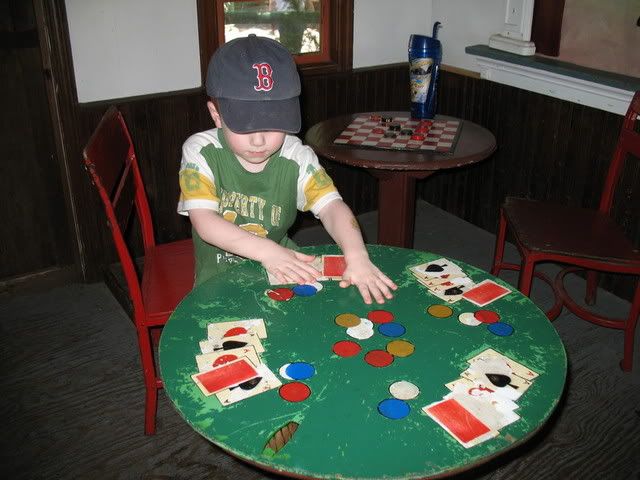 Checking out the pigs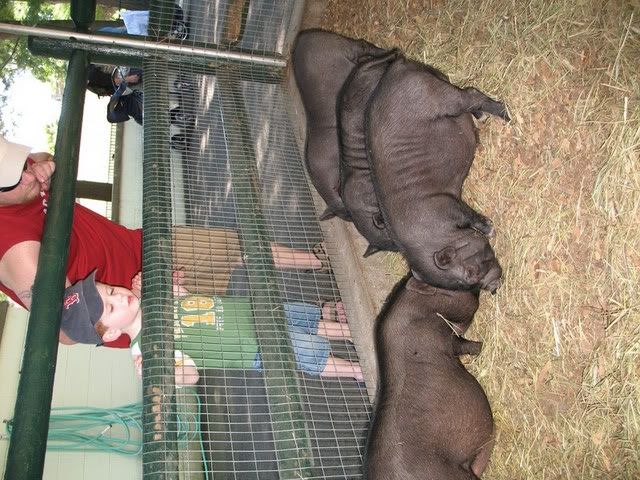 I know its a bad pic but it was the only one where you could see Kadens head over the steering wheel.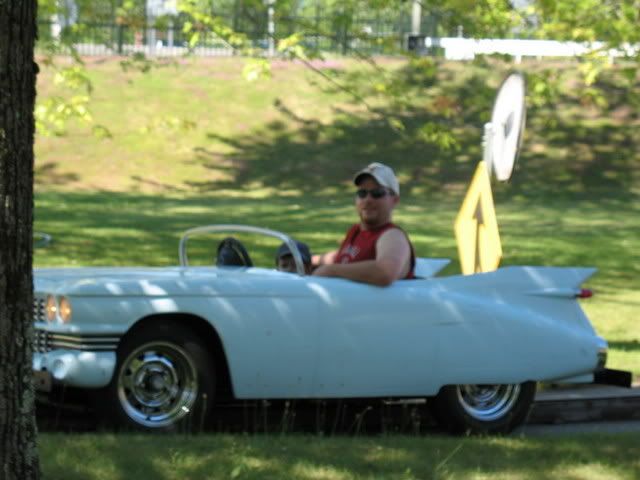 This ones blurry too (Shaun took it) but it's cute anyway.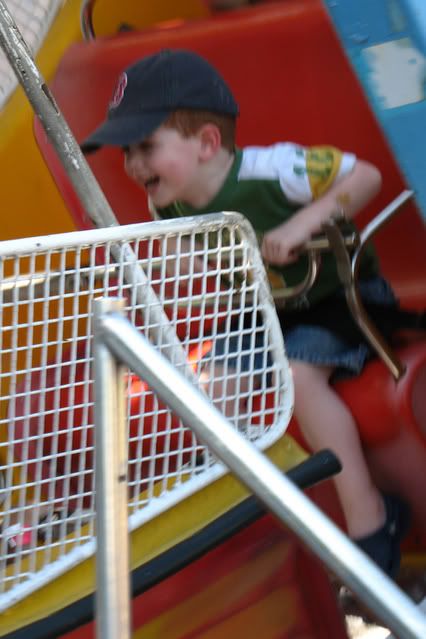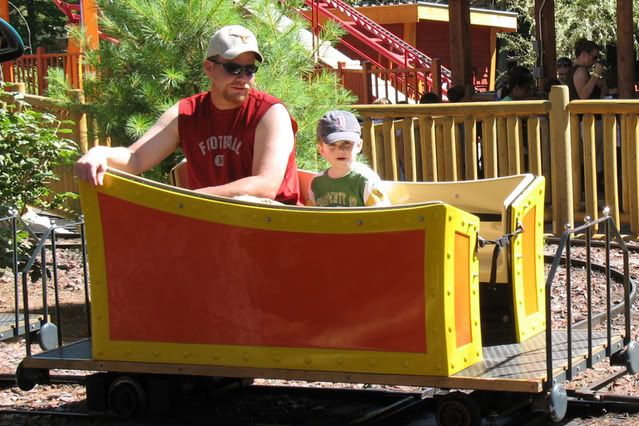 All these where taken after breaking his collar bone.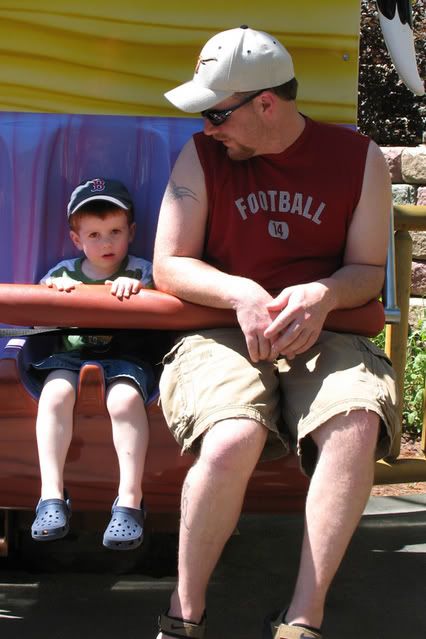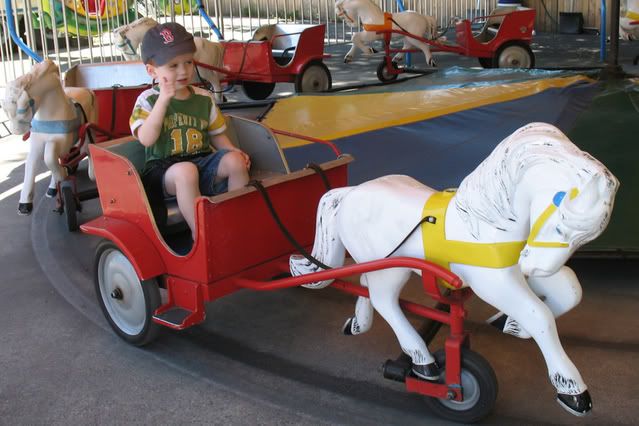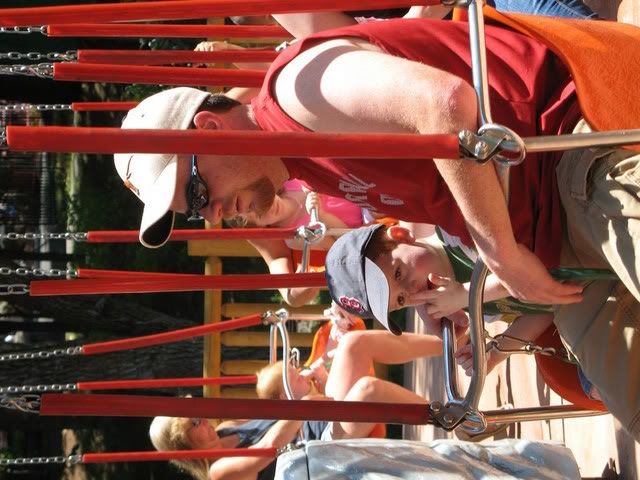 Yes, Micah was with us but he spent the whole day sleeping in the stroller.

Back at the hotel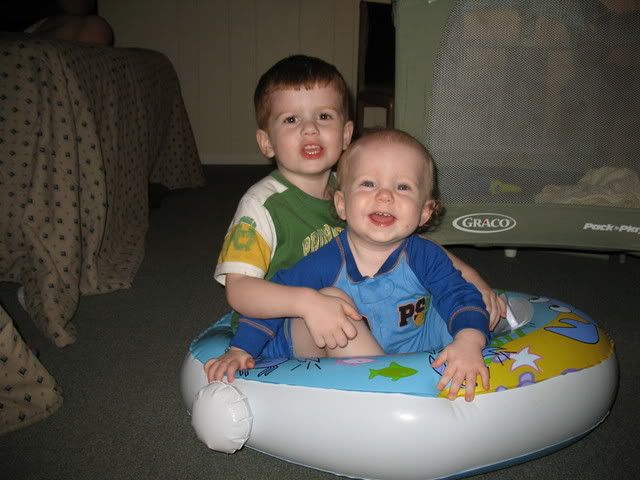 Sitting in front of the hotel Sunday morning.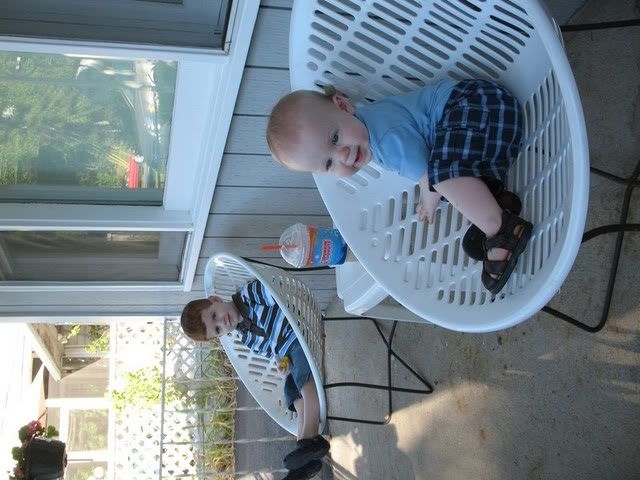 At the arcade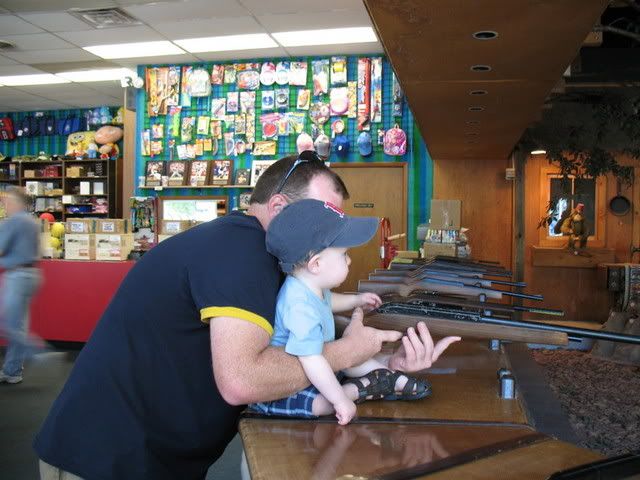 I love the tongue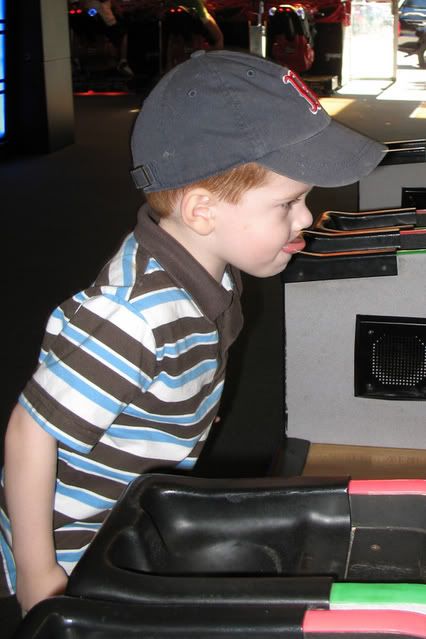 Mini golf again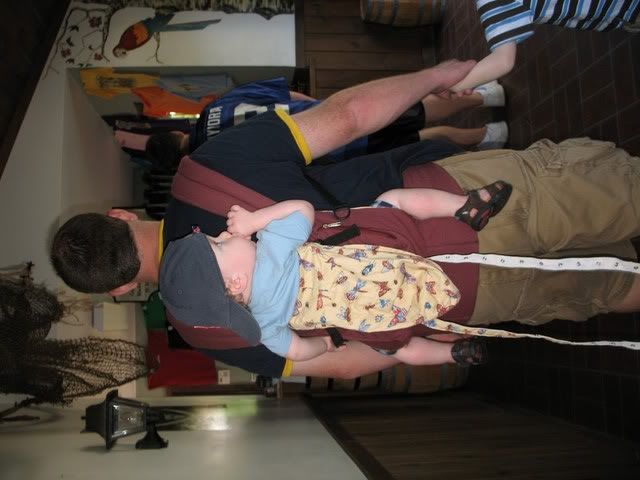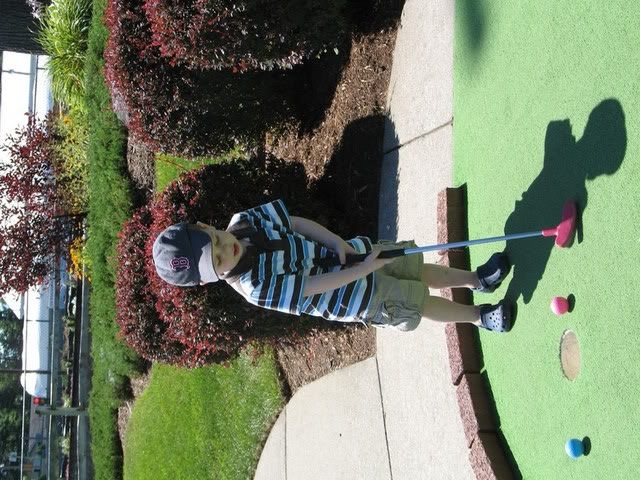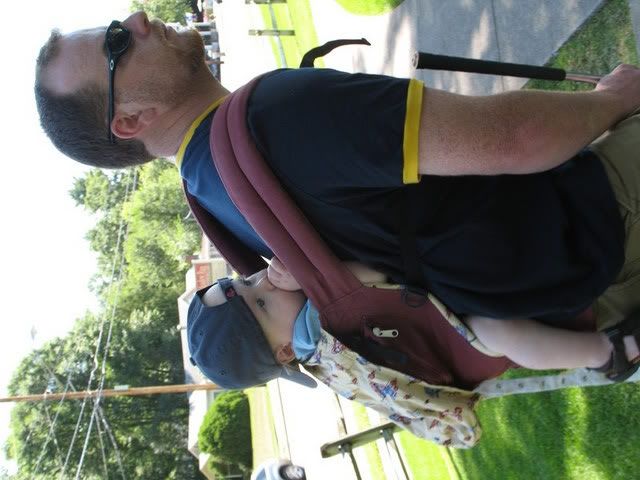 Kaden and a cannon. Now that's scary.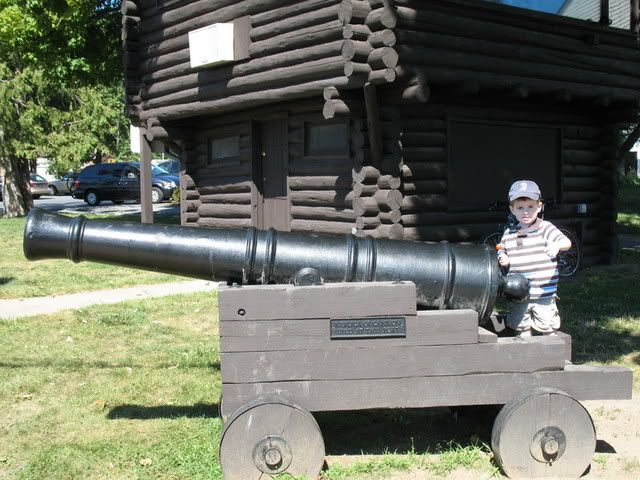 The last time we were in Lake George we were walking past Fort William Henry and Shaun says to Kaden "The indians used to live in this area...Until the white man came and killed them all". It's going to be a miracle if this kid grows up to be normal.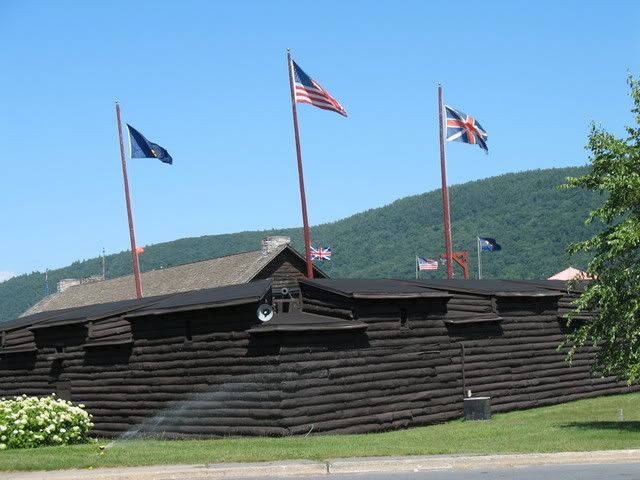 Kaden was pointing up and saying "I want to do that". The kid broke his collar bone eating lunch and he wants to go hang gliding. Something tells me I'm gonna be spending a lot of time in the ER with him.