The Invitation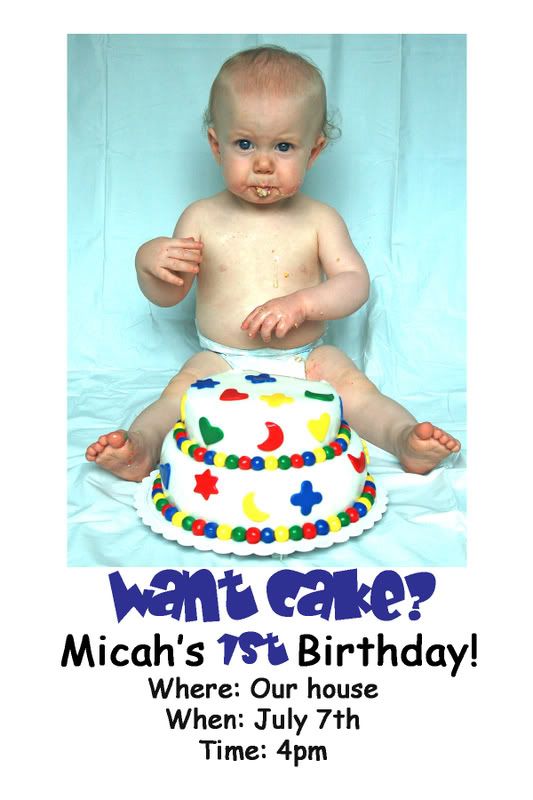 The first cake (First try fondant)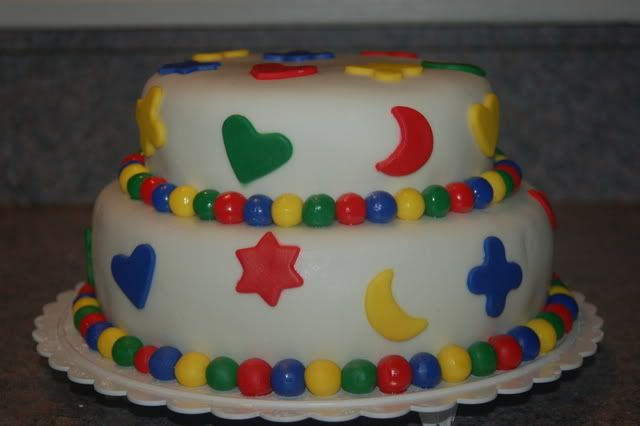 Micah in his birthday crown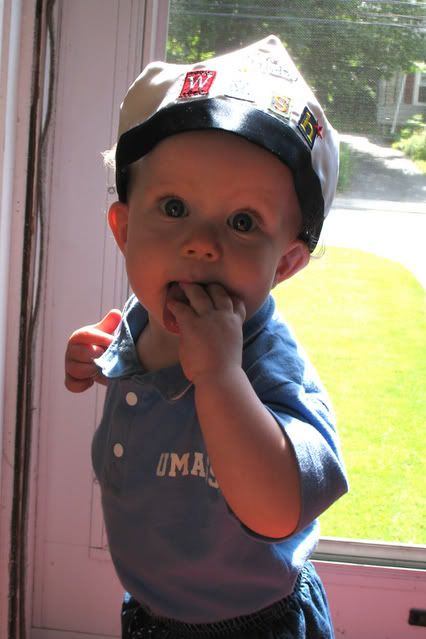 The face cracks me up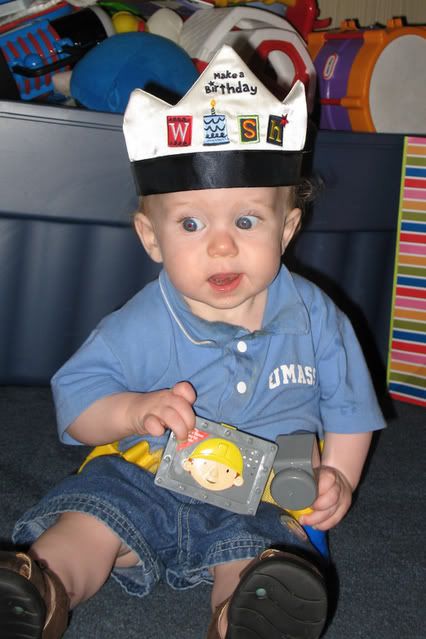 With the tool belt aunt Shelly got him.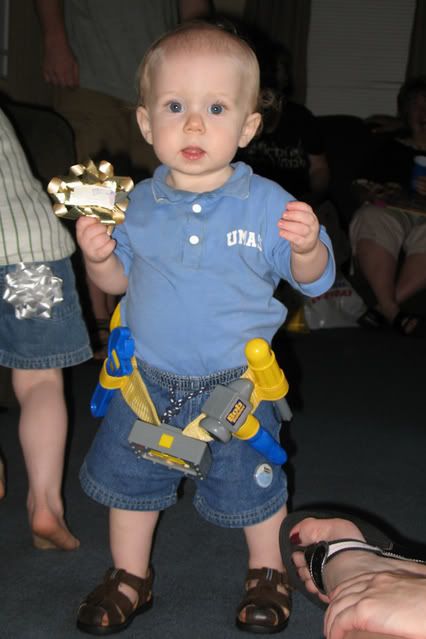 My little bob the builder!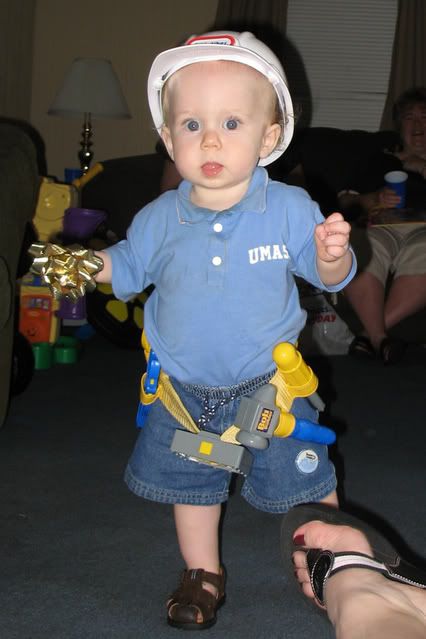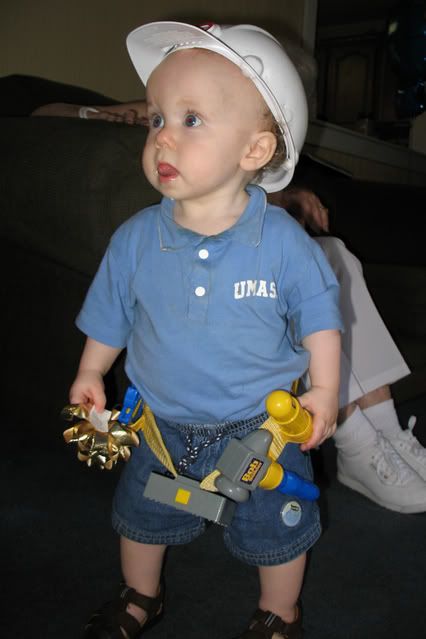 Kaden took him out for a birthday spin in the Escalade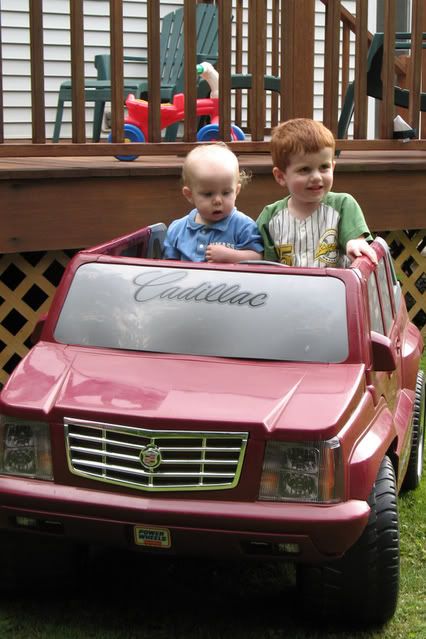 The party cake (store bought)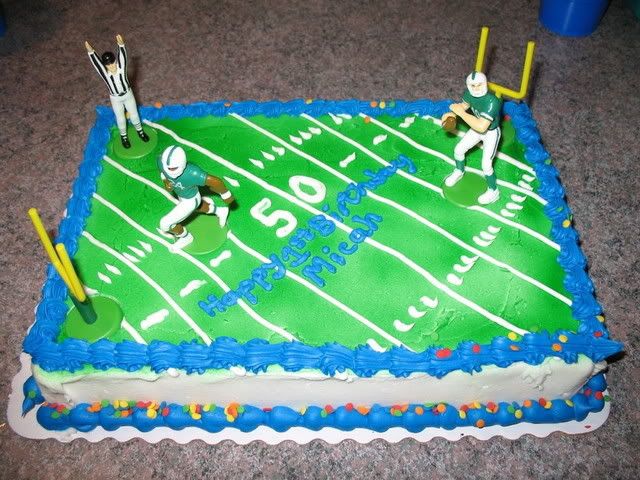 Checking out his cupcake. I choose white frosting because on Kaden's first birthday he had a reaction to the dye in the frosting (not from eating it but from rubbing it into his face) and he got all red and puffy. I didn't want a repeat performance so I decided on a dye free cupcake this time around.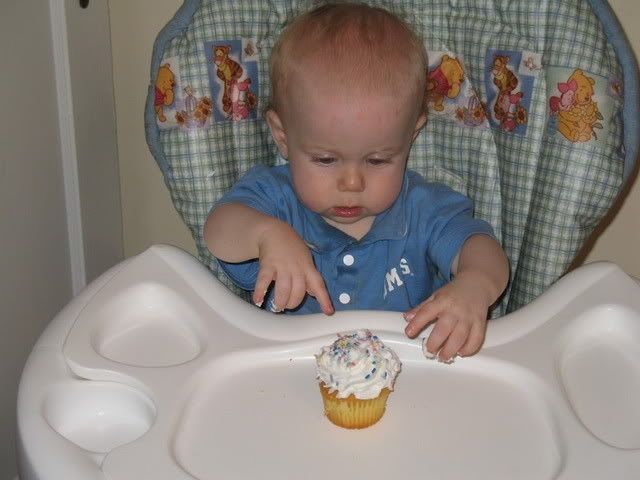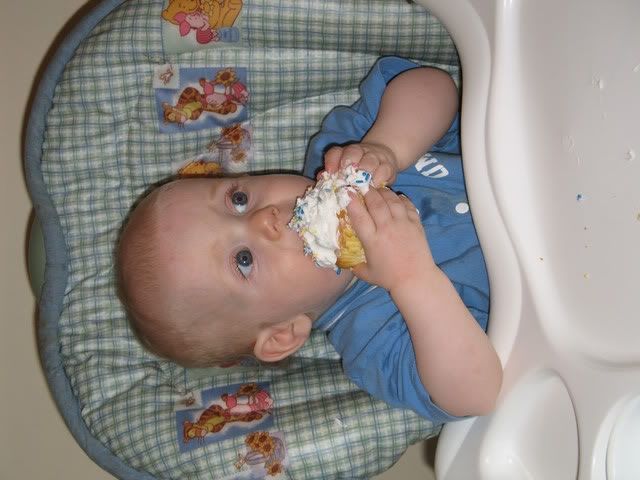 He ate every last crumb.